2847 Jasper Dr.
Location: Lake Havasu City, Arizona 86404
Bed: 3
Baths: 3
Sq Ft: 2100
Property ID: #1009307
Price: $663,347
2847 Jasper Dr.
Description
Under Construction, Havasu living home with a conforming modern/contemporary design. Features that are suitably equipped which include a beautiful Pool, Motorhome Garage, Kitchen island, Views, Walled yard, and added upgrades for a simplistic yet sleek finish. This home is efficiently built with the consumer in mind, as its an energy star home and on septic. Ideal floor-plan with 3bed 3 bath, 77′ deep DOUBLEWIDE RV bay prewired for 3 mini splits and a conveniently placed full bathroom with exterior access.The Pool design features special touches that will create the perfect outdoor ambience . Beautiful kitchen design with stainless steel appliances. Oversized laundry with plenty of storage space. This home will not disappoint, Almost complete just in time for our gorgeous Spring weather.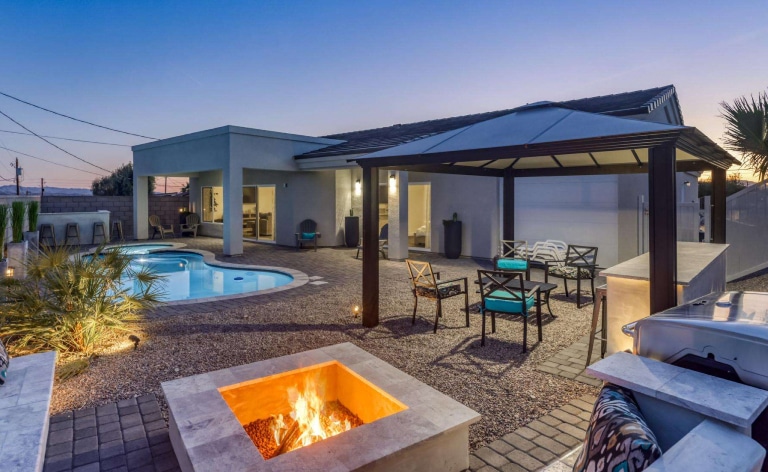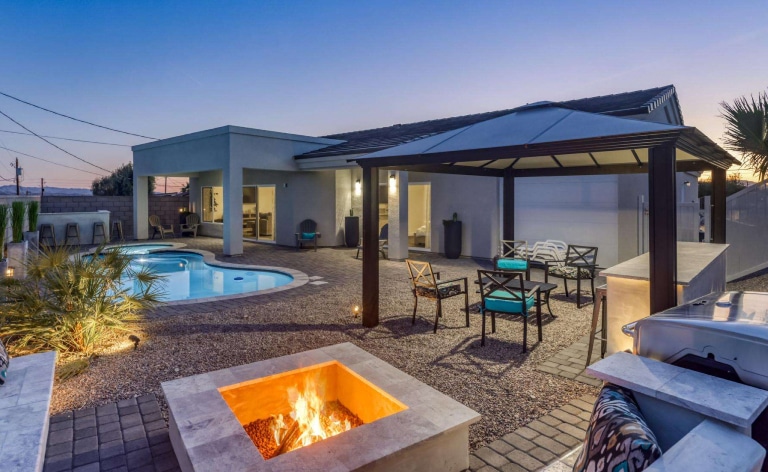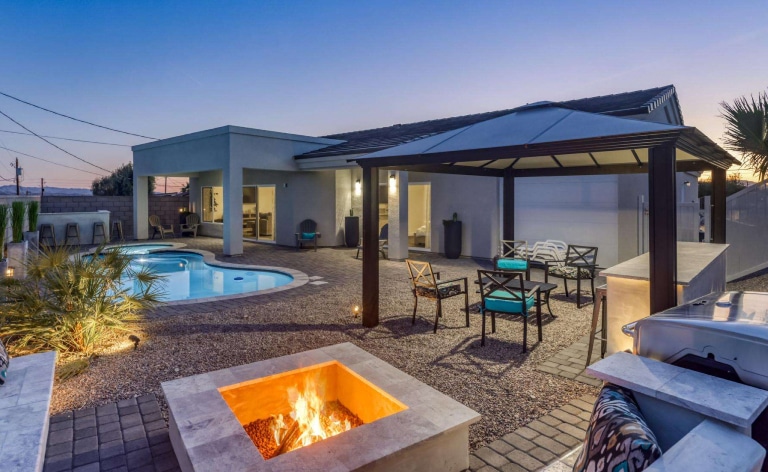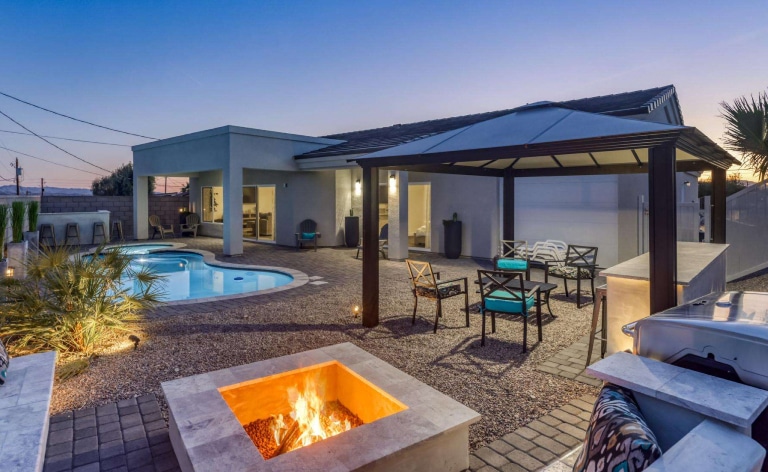 2847 Jasper Dr.
Property Features
Pool
Level to the Street
Motorhome Garage
Walled Yard
2847 Jasper Dr.
Property Features